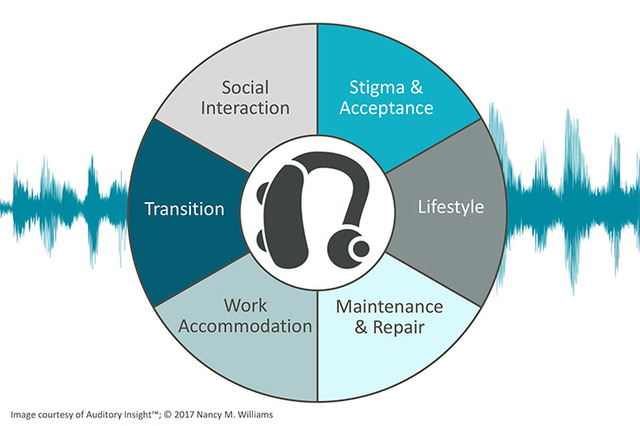 Now that President Trump has signed the Over-The-Counter Hearing Aid Act into law, hearing companies are advancing towards the starting blocks for what's shaping up to be a new race to solve hearing loss. That race most likely will include a diverse range of businesses from small hearing aid manufacturers (such as Intricon and Sebotek), hearables companies (including Bose, Doppler Labs, and Nuheara), and hearing amplification app designers (such as Samsung Galaxy's Adapt Sound).
Before sprinting ahead, however, companies need to assess the role of patient engagement in their go-to-market strategies. As an expert in patient marketing and engagement, a hearing health advocate, and a person with a lifelong hearing loss, I recommend that device companies enhance their product offering with coaching and support across the patient lifecycle of living with hearing loss.
By 2020, close to 45 million people in the United States will suffer from mild to moderate hearing loss, with 40 million of them over 50, according to a study published by JAMA. The OTC Act, a provision of the Food and Drug Administration Reauthorization Act, directs the FDA to create a new class of OTC hearing aids for adults with mild to moderate loss. Current high prices for hearing aids, limited distribution by audiologists and dispensers, and hearing aid adoption rates of less than 20 percent all played a role in catalyzing the legislation.
Estimates from my company, Auditory Insight, show that a 5 percentage point uptick in the adoption rate would yield approximately $1 billion in incremental U.S. industry revenue at retail, assuming an average price of only $300 a device. However, lowering prices and broadening distribution, while necessary conditions, are not sufficient in and of themselves to create a marked, sustainable increase in the adoption rate.